As boilers age, they can lose efficiency or stop working all together. That's why it's a good idea to have yours inspected every year. As a boiler service provider in the greater Racine, MN area we're on hand to pinpoint any lurking issues with your boiler so that you don't find yourself in a bind come winter.
---

---
At Choice Heating & Air Conditioning, we're dedicated to creating long-term relationships with our clients by providing top quality boiler service. Specializing in boiler system maintenance, repair, and installation, we have the training and expertise to provide you with first-rate, cost-effective work. And because we know how much you rely on your boiler, we pledge to respond to your calls quickly and perform our service efficiently.
So whether your boiler service needs are big or small, commercial or residential, you can count on Choice Heating & Air Conditioning for excellence in every project we undertake. For more information or to get an estimate, contact us today.
---

---
Boiler Installation
You rely on your boiler to heat your home and provide it with hot water. So if your boiler breaks or stops working efficiently, you need an experienced HVAC contractor who's well-versed in boiler installation to replace your unit as soon as possible.
At Choice Heating & Air Conditioning, our boiler installation services are designed to keep both your comfort and budget in mind. We offer a variety of makes and models, and we'll be happy to help you select the new boiler to best fit your home.
Boiler System Benefits
When you choose My Guys Heating & Air for boiler installation, you'll get the benefit of:
Affordable pricing
Prompt service
Quality workmanship
Customer-focused professionals
We pride ourselves on excellent customer service, and we welcome the opportunity to show you how our HVAC skills can best serve your home. Call us today for more information or to set up an appointment for boiler installation.
Hydronic Floor Installation
Are you tired of drafts, cold spots and the constant circulation of dry, dusty air? Under-floor heating systems make it possible to enjoy warm, even heat all winter long in the greater Racine, MN area, and without those unwanted drafts, dry air, and harmful dust circulation. With hydronic floor heating installation, you can save money while enjoying a more comfortable indoor environment.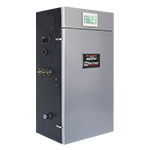 click the logo below to learn more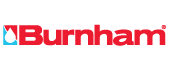 ---
Total Comfort, Superior Efficiency
Choice Heating & Air Conditioning installs premium floor heating systems designed to provide warm, even heat throughout your space. Our hydronic floor heating systems utilize flexible tubing designed to transform your floors into a large radiator. And because we value our customers, we pledge to only use materials that are high in quality.
---

---
Say goodbye to your noisy, underperforming boiler. With our help, you can save money and enjoy enhanced comfort all season long. Call Choice Heating & Air Conditioning today to learn more about our hydronic floor heating installation services.
Don't Wait
When your boiler breaks down, an immediate call to Choice Heating & Air Conditioning is in order. Once you contact us, we'll arrive on the scene quickly to review your options for a replacement model and offer you an accurate estimate. We understand that a boiler is something you simply can't do without, so once you decide to move forward with our services, we'll work quickly and efficiently to have your boiler replacement project completed.
With reliable service, courteous contractors, and reasonable rates, Choice Heating & Air Conditioning is the team to call when you need your boiler replaced in a hurry. Contact us now to schedule your estimate and discuss your boiler-related needs.